A perfect day on Scilly! An office with a view!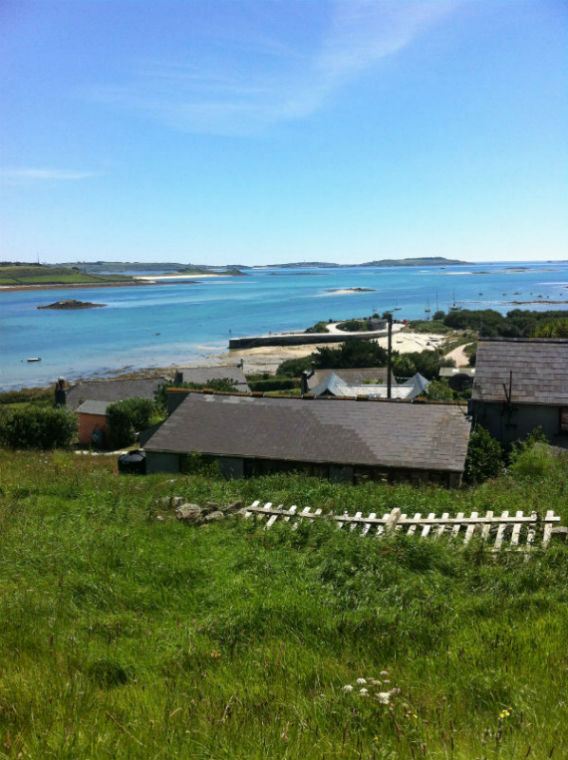 Our office on Bryher is next to the telephone box in the "town" next door to Bryher Boat Services office. Do call in and say hello if you are visiting the island.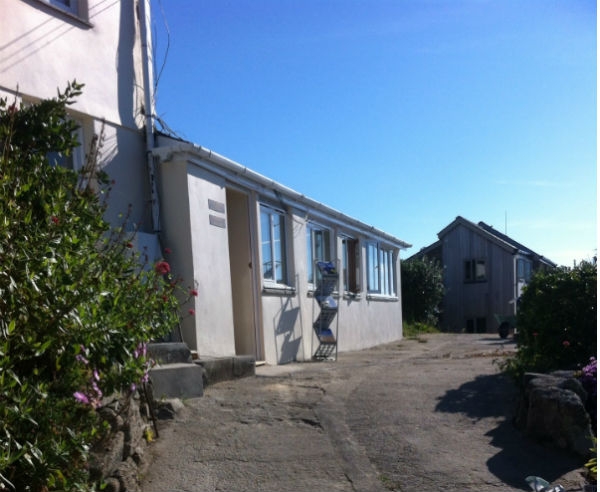 After a very foggy start, the sun has broken through and we are having another scorching hot summers day on Scilly!
A view from the office this morning: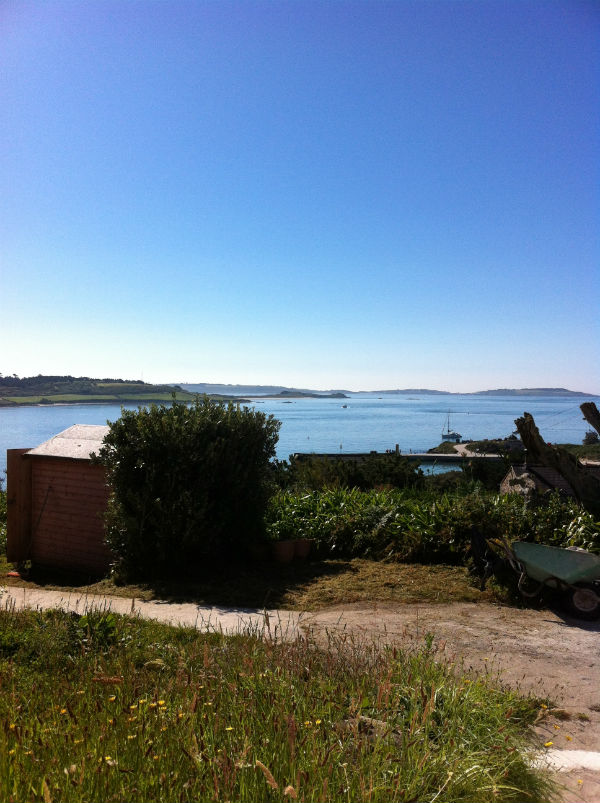 Another stunning day on Scilly, the sun is glinting on the water, slightly more breeze today, but it's very warm!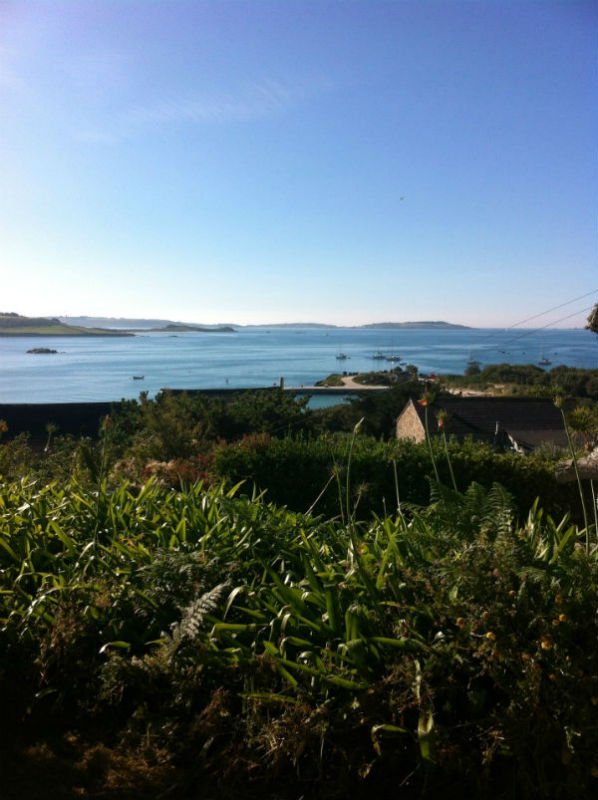 It doesn't get much better than this, another glorious day on Scilly!