Walking to Tresco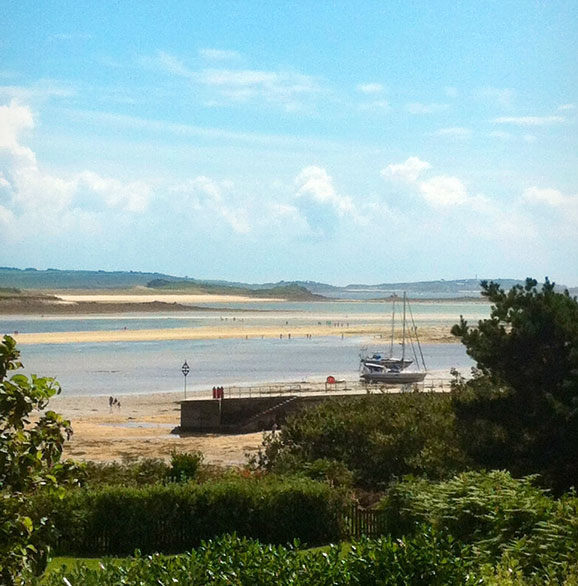 Every 10 days or so the spring tides come around, and guests get the chance to walk across the sound from Bryher to Tresco.
If you see the gardens or eat in one of the lovely restaurants once you are there you will need the ferry home though, as the low tide doesn't last for long, and it would be a shame to rush past Tresco too quickly.
The next dates for the walk-across, spring tides of course, are on 19th -20th August, and the 31st August – 1st September. Remember to watch the tides, and you might have to paddle!