Displaying items by tag: Dogs accepted by arrangement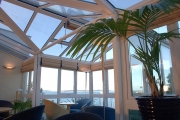 The restaurant at Tregarthens has unbeatable panoramic sea views over St.Mary's Harbour with St.Martins in the background and across the channel to Samson. On Sundays, the restaurant serves a magnificent gala buffet of fresh local meats, fish, shellfish and seasonal salads, so you can sample a range of the region's finest delicacies. There is also a terraced garden for lunchtime.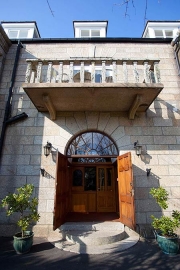 St Mary's Hall retains much of the charm of its earlier days whilst enjoying all of the amenities of today.