St.Mary's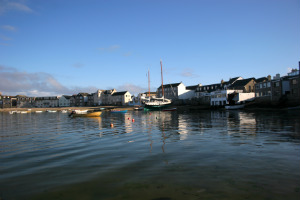 The largest island with a village community and a big heart, this island is a great base for exploring the others. St.Mary's is the largest geographically - 2½ miles by 1¾ miles and home to about three quarters of the population of Scilly. The outskirts of the island are marram grass fringed beaches and ancient heritage sites, and the inner hub of the island is the settlement of Hugh Town which is an assortment of shops, restaurants and pubs. As the main municipal centre of the island, St.Mary's also has two banks, three churches, council offices and a hospital. Other facilities include a launderette, chemist, newsagent and hairdressers. The museum on St.Mary's has a fascinating array of artifacts from Scilly's vivid history, including an old Scillonian kitchen. Holgate's Green on the strand in Hugh Town is a popular place to sit and watch the activity in the harbour on picnic benches.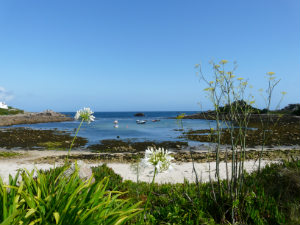 Old Town is a smaller settlement 10 minutes overhill walk from Hugh Town and set around the stunning beach of Old Town Bay. Eponymously the original town settlement in the Middle Ages, the main population moved to Hugh Town when Star Castle was constructed in 1593 to take advantage of the protection by the garrison. Just a few boats bob in the water at Old Town Bay, a quieter setting than the hustle and bustle Hugh Town harbour where the freight boat and passenger ferry dock. There are a couple of cafes, galleries, a small store and a pub in Old Town. Perhaps the most picturesque church on Scilly is Old Town Church -with no electricity supply services are conducted by candlelight and the graveyard is the final resting place of both Augustus Smith, founder of Tresco Abbey Garden, and Harold Wilson, former Prime Minister, as well as many much loved Scillonian ancestors of residents.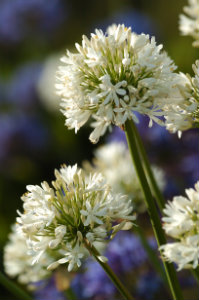 There are nine miles of roads on St.Mary's, so you will find the most traffic on this island, including cars and also vintage buses that run tours. There is also great opportunity to explore by bicycle (on two wheels you can easily see the whole island in a day) as there are mostly hard surface roads as well as 30 miles of coastal and inland tracks. These paths include nature trails with bird hides, woodland areas, heaths and sand dunes decorated with Agapanthus flowers which bloom in July. The island is abundant with wildlife including butterflies and migrant birds and the pond on St.Mary's is a favourite spot for young and old to stop and feed the ducks. In central St.Mary's there is a subtropical garden called Carreg Dhu, it is maintained by volunteers and entry is free, another perfect spot for visitors to relax.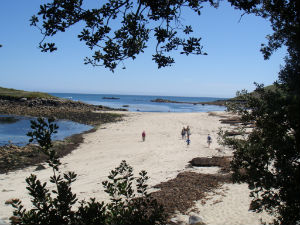 Beaches on St.Mary's can rival some of the off islands, all are characterised by shallow emerald water, its transparency inviting snorkelers and calmness enticing waders and swimmers. The usually deserted Pelistry Bay on the peaceful eastern side of St.Mary's is a favourite, with incredible views to the uninhabited Eastern Isles; two other tranquil coves on the rural area of the island are Watermill and Bar Point. Porthcressa Beach is at the back of Hugh Town and excellent place to escape the commotion and sit on the golden sand enjoying the view out to the open Atlantic. The bay itself is sheltered on both sides by rocky outcrops which make it ideal for yachts to moor, swimmers to indulge in a dip, and children to play in the shallows. There is a promenade above the beach which is established as an ideal picnic setting, whether it's a Scillonian pasty from a bakery in town at lunchtime or traditional fish and chips in paper in the evenings.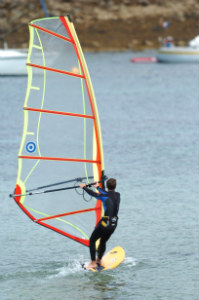 Town Beach on the opposite side of Hugh Town borders the harbour and makes a fantastic location for watching the vibrant boats jostling in and out from the quayside, and smaller vessels dawdling through the anchorage. The neighbouring bay is Porthmellon home to the sailing school, so here you will find windsurfers and small sailing boats around the cove, and then Porth Thomas, and Porthloo, which looks back on the harbour and is a perfect for rock pool exploration.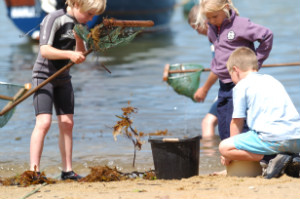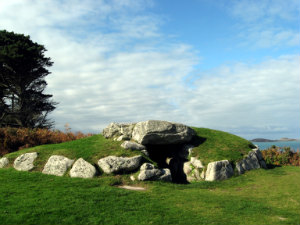 In terms of historical interest the most notable sites on St.Mary's are the megalithic village at Bant's Carn and the Civil War fortifications including the 16th Century Star Castle, now converted into a hotel. Bant's Carn itself is an entrance grave excavated in 1900 which uncovered the remains of four cremations as well as Neolithic and Bronze Age pottery. The tomb measures 8 metres in diameter and stands on a platform 12 metres wide. Halangy Village, an Iron Age settlement, is located on sloping field below Bant's Carn and overlooking the sea. Overlaying an earlier Bronze Age settlement, there is one courtyard house and other interconnected oval houses with a likely occupation period of 500 years. Innisidgen is another site of historical interest nearby, two separate chambered tombs from the early Bronze Age and overlooking the channel between St.Mary's and St.Martins.
Activities available on St.Mary's are varied. Sports include squash, tennis, cycling, horse-riding, sailing, windsurfing, scuba-diving and fishing. All the equipment is available for hire including wet-suits and dive equipment. For golf enthusiasts, a 6000 yard course of 9 holes and some of the most magnificent views across the panorama of the islands from the greens. The golf course also has clubhouse and bar. Or, if spectating is your sport, then don't miss the twice weekly gig racing, a six oared rowing race that involves a large proportion of the community in this traditional event.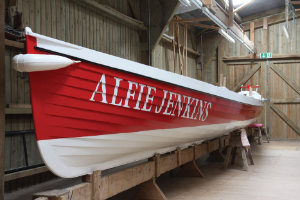 Boats follow the ladies race on a Wednesday evening and the men's race on a Friday, if you prefer you can cheer from the end of the quay, and there is always much celebration in the pubs afterwards! The World Pilot Gig Championships take place each year over the May Bank Holiday, bringing over 120 crews to Scilly and now in its 23rd year. St.Mary's also has the smallest football league in the world- with only two teams, the Garrison Gunners and the Woolpack Wanderers, who play each other every Sunday.
Day trips to off islands are the accepted holiday format from St.Mary's, and tripper boats leave the harbour at 10.15am and 2.00pm daily. Other boat trips include a voyage to Bishop Rock Lighthouse via the Western Rocks to see seabirds, a trip to the Eastern Isles to spot seals playing in the water, and trips to the Norrard Rocks and Round Island Lighthouse where you may see puffins from May to July.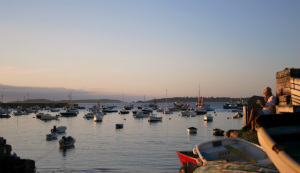 Evening activities include boating such as shearwater cruises where you can observe the sea birds at dusk, or you can sail to an off island for dinner. Visitors are welcome at the Scillonian club in Hugh Town which offers pool, snooker, quiz nights, open mic nights, bingo, bridge and whist. Slide shows are presented in the Methodist Hall on subjects such as archaeology, history and wildlife. In the summer months, visiting theatre companies from Cornwall stage al fresco productions of plays such as Shakespeare in local gardens. St.Mary's also has a well attended choral society who perform regularly in a variety of local venues and a theatre club who perform in the Town Hall.
For views of St.Mary's see our St.Mary's photo gallery
St.Mary's Directory
St.Mary's Boatmen's Association
10 independently owned tripper boats offering direct trips to other islands, circular trips and pelagic trips. Boats carry between 72 and 100 passengers. Tickets sold on the quay at the kiosk, at the Tourist Information Centre, Tideline, Sports Mode and Calico Jack shops in Hugh Town.
Telephone: 01720423999
Email: This email address is being protected from spambots. You need JavaScript enabled to view it.
Website: www.scillyboating.co.uk
Sailing and Windsurfing Centre
Our fully qualified and experienced instructors offer tuition for the total novice or coaching for the more advanced. We offer taster sessions or full RYA courses in dinghy sailing, windsurfing and power boating. All of our tuition and activities are tailored to your individual needs. For the more experienced, why not explore the waters at your own pace in one of our dinghies, dayboats, sit-on kayaks or large range of windsurf equipment.
Telephone: 01720424919
Email: This email address is being protected from spambots. You need JavaScript enabled to view it.
Website: www.sailingscilly.com


St Mary's Riding Centre
From novice to experienced rider, all abilities catered for by the centre. Hacks; lessons; dressage and jumping are all available as well as horse drawn carriage tours of the island.
Telephone: 01720423885
Email: This email address is being protected from spambots. You need JavaScript enabled to view it.
Website: www.horsesonscilly.co.uk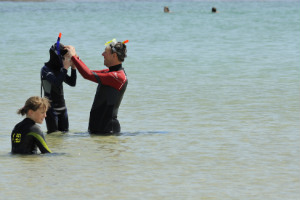 Island Sea Safaris
Shipwreck and wildlife safaris on an 8 metre RIB with underwater camera and commentary. Snorkelling trips also available.
Telephone: 01720422732
Email: This email address is being protected from spambots. You need JavaScript enabled to view it.
Website: http://www.islandseasafaris.co.uk/

Halcyon Daze
Sailing trips by catamaran including day cruises with crab lunch and activities such as mackerel fishing, swimming and snorkelling. Evening cruises also available for sunset and barbecue.
Telephone: 01720422061
Email: This email address is being protected from spambots. You need JavaScript enabled to view it.

Island Rover
Bus tours of St.Mary's in a coach or vintage bus. Tours depart Holgate's Green at 10.15am and 1.30pm with informative and light hearted commentary.
Email: This email address is being protected from spambots. You need JavaScript enabled to view it.
Website: www.islandrover.co.uk

Bike Hire
Located on the strand, bikes suitable for all ages for half a day, a day or a week.
Telephone: 01720422289

Diving
Shipwreck Dives with Sarah and Dave McBride 01720423162
Underwater Supplies Porthmellon 01720422110
Isles of Scilly Diving School, St.Martins 01720422848
Fishing
Wreck and reef fishing and sharking with Alec Hicks on Kingfisher. No experience required, all equipment provided.
Telephone: 07768662229
Email: This email address is being protected from spambots. You need JavaScript enabled to view it.
Website: http://www.scillyboating.co.uk/boats_kingfisher.htm

Golf
St.Mary's Golf Course is open all year to members and non members, and the clubhouse with balcony and sea views is open to golfers and non golfers!
Telephone: 01720422692
Email: This email address is being protected from spambots. You need JavaScript enabled to view it.

Gigs
Cornish Pilot gigs are 6 oared rowing boats, 32 feet long and built in elm. Originally used as salvage vessels to attend wrecks, they are now used for racing. The women's race is on a Wednesday evening and the men's on Friday, a very popular island sport.
Website: www.worldgigs.co.uk