Refuse and Recycyling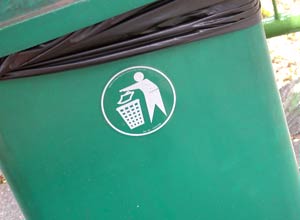 St.Mary's has an incineration plant and each off island has a waste collection point where residents can dispose of their rubbish which is transported by freight boat to St.Mary's to be incinerated. There are also recycling points for glass, metal and tin, plastics, electrical goods and batteries. Most people manage some of their burnable waste with small bonfires and compost their garden and food waste. On St.Mary's the Council operates a weekly collection of rubbish door to door and there are several recycling points around the island for glass, batteries and food and drink cans. Recently the AONB (Area of Outstanding Natural Beauty) team and the Council of the Isles of Scilly have been working together to address the issue of waste and have created an initiative called Scilly Waste which has the following aims:
Shop Smart
Introduce reusable shopping bags
Encourage recycling glass
Make composters and green cones available to residents
Promote real nappies
Reduce junk mail
So hopefully Scilly's environmental awareness will have a positive effect on the future of the islands.