Post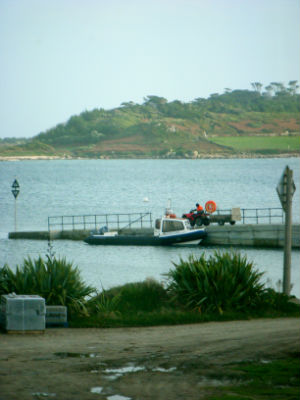 Each island has its own post office, on the off islands this is as small counter in the general stores, but St.Mary's has a dedicated post office. Postal charges are the same as inland UK, there is no supplement for post to or from the islands however, post can take a day or so longer than standard post services on the mainland.
Post arrives to the islands by helicopter with the daily newspapers although some larger items and parcels travel by boat. If the helicopters are delayed by bad weather or technical faults, the post service is disrupted. The sorting office is on St.Mary's and the post is distributed to the off islands by a dedicated post boat, called the Swift Lady which is a high speed rib capable of travelling even at fairly low tides, but postal service is still determined by the tides! On St.Mary's there is a post van which services some areas, but on the off islands post is delivered to your door on foot, bicycle or by quad bike.
There is one post delivery per day and is generally reached by everyone by midday. Outgoing post is collected by 1.00pm.
Telephone Numbers:
St.Mary's Post Office 01720422454
Tresco Post Office 01720424113
St.Martin's Post Office 01720422801
St.Agnes Post Office 01720422364
Bryher Post Office 01720422010