Accommodation Guide
Welcome to our accommodation pages! Whether it's a luxury hotel you're looking for, a picturesque cottage by the sea, or a bed and breakfast convenient for local amenities and boat trips -we hope to cater for everyone! We have accommodation on all 5 of the inhabited islands of Scilly and in various locations including quiet country lanes, beachside settings and- if you like to watch the world go by- how about St.Mary's harbour where you can watch the boats coming in and out?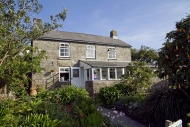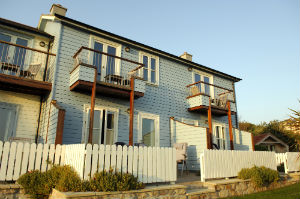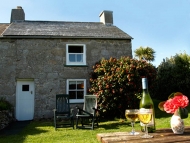 Please browse the properties we feature but if you need an inspiration for which island to stay on, check out our island profile pages. We have tried to provide a comprehensive index of facilities available but if you have any queries, give us a call on 01720422200/423239 as we have visited all the properties in our brochure personally. All establishments are inspected and graded by Enjoy England, whose rating you will find displayed on the property's page.
Please also read our answers to commonly asked questions:
Why don't you have online availability?
The islands are very small, which means the accommodation capacity is very limited. Most of our guesthouses only have about 3 rooms, and the largest hotel has 48 rooms. All properties take their own bookings, and may use other agents as well as us, which means availability is constantly changing and it would not be accurate to have the availability online. We cannot accept online bookings because the smaller guesthouses need to manage their bookings carefully to avoid being left with one night gaps that are unsellable. Because the season is fairly short from Easter to the end of October, their trade is limited to this period and many people on the islands rely on the tourist trade for their sole income.
Please fill in the email enquiry form or call us on 01720422200/422239 to check vacancies, we ring around the establishments for up to the minute availability to suit your requirements, which means you will never be disappointed, as many agents quote prices with availability on request. We aim to answer all enquiries within the hour if not sooner!
Why are there not more sea view properties available?
Although a good proportion of our establishments offer a sea view, you may assume that on an island everywhere would look at the sea! However this is not the case and the reason lies within Scilly's rich history. A lot of the properties that now serve as accommodation were built over 100 years ago when the islands did not have a tourist trade and survived through farming and fishing. This means their objectives in construction were to avoid the prevailing winds rather than face the sea! Many of our properties are close to the sea even if they don't have the views from the bedrooms, and you are guaranteed a sea view everywhere you go during your holiday, in fact you will probably spend your time travelling by boat between the islands.
Why are there not more cottages available for self catering?
We do have some lovely cottages available for self catering and our off island self catering is all chalets and cottages. However on St.Mary's, the majority of our self catering is flats because larger buildings have been converted into flats to provide more accommodation for the increasing tourist trade. On St.Mary's, the settlers all built around the harbour, which has created a very concentrated town area on a narrow isthmus which means the majority of our accommodation is in town. This does make it very convenient for shops, restaurants and the harbour. There are also two beautiful beaches either side of Hugh Town.
Why is self catering not offered in the school summer holidays?
Scilly has a very loyal client base, particularly with families visiting during the summer as it provides a perfect destination for the traditional bucket-and-spade holiday with many attractions for children including the calm clear waters and safe environment with lack of any crime, low pollution and minimal traffic. Most self catering proprietors will re-book their visitors year after year for the same weeks from the end of July and through August. Some even have waiting lists! This means they do not usually offer us any vacancies for this period and therefore we do not price these periods on our website to avoid disappointment. If you are looking for a holiday during the summer, please do not hesitate to call us as we will always check for cancellations, and will endeavour to provide alternative accommodation types that may suit you. Hotel availability is often very good in August and our hotels are very child friendly.