Local Produce Market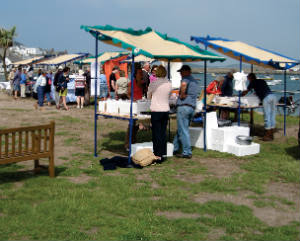 On the first Thursday of every month, St.Mary's hosts a local produce market; this is either on Holgate's Green or in the Town Hall, depending on the weather! The market helps to encourage more sustainable lifestyles not only by supporting the island farming community but also by reducing the distance that food has to travel to reach your plate. The market is advertised locally on posters but generally opens from 10.00am until 2.00pm. The initiative came from the AONB (Area of Outstanding Natural Beauty) and the first market was held in September 2006.
AONB Officer Louise Graham says, "This market is part of a local food initiative identified in the AONB management plan through a public consultation process. The community felt it was important to raise awareness of, and promote the local produce already available on the islands. A Local Produce Directory produced in 2004 has been hugely successful in achieving this and showing there is a high demand from visitors and islanders for locally produced food. The local food market was an opportunity for local producers to showcase their produce and make direct contact with their customers. By organising this market we can test its success and hopefully go on to give the producers the chance to organise more markets in the future."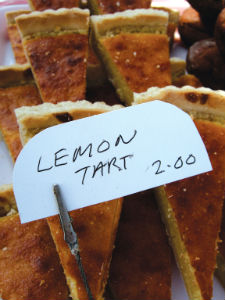 The first market was officially opened by John Sheaves, Chief Executive of Taste of the West, Cornwall who included the following in his opening speech:
"We know that 70% of consumers in the UK want to buy locally produced food and so are confident that the first local produce market on the Isles of Scilly will be a positive success. The local produce market is an exciting opportunity for the Isles of Scilly to benefit economically, socially and environmentally from building an ethical supply chain, producing their own food for consumption on the islands. The high standard of locally produced food and drink can benefit tourism and the islands local economy while food and drink production can help to protect their environment. The consumers at the market will be playing an important role in this supply chain and we hope that they support local producers and make the markets a regular event."
The Local Produce Market has since become a regular and very well attended event, with new stall holders joining all the time. Martin Goody from Trenoweth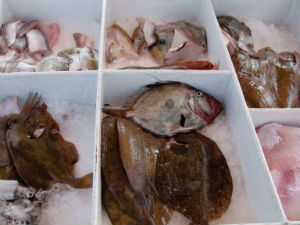 Research Station also puts on an impressive display of vegetable crops including, Swiss chard, Golden Globe courgettes, carrots and a variety of red and green chillies.
An exciting variety of freshly caught fish is displayed by Martin Bond from St Mary's including John Dory, red gunard, plaice and squid. Sue Hicks gives a fascinating food demonstration featuring locally sourced natural ingredients from around the islands including samphire and bladderack seaweeds, and local fish and vegetables from other producers. Her samples of homemade seaweed toasties and Samphire pickle are a huge success with customers.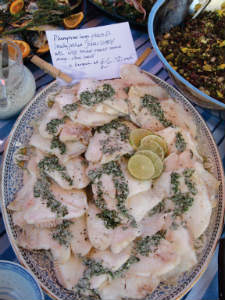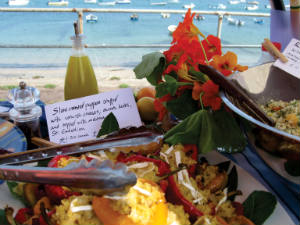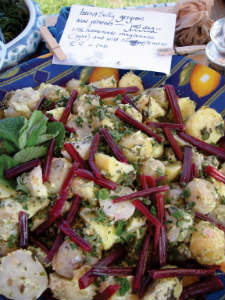 Link: Local Produce Directory
We feature some of the main stall holders below...