Art and Galleries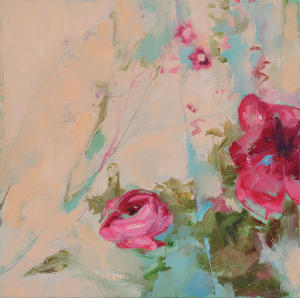 The exquisite landscape of Scilly provides inspiration for travelling artists and local artists alike. We are certainly not short of artistic talents and uniquely designed art in Scilly, despite the small population. Artists in Scilly are incredibly resourceful, whether its gathering shards of glass and shell from the beaches to create wonderful jewellery or collecting driftwood and fashioning rustic frames for their paintings, artists in Scilly make full use of the environment physically as well as inspirationally.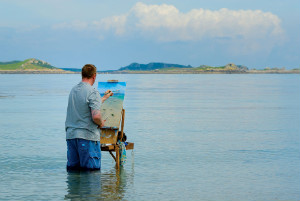 Artists often comment on the extraordinary quality of light in the islands, because there is little pollution here, the air clarity is great and the spectrum of light is vast. Similarly, the water is so clear it reflects the sun's rays perfectly. These elements as well as the natural splendour of the unspoilt scenery and exotic plantlife make Scilly fantastical in a variety of mediums from watercolour to oils and pencils to pastels. Bring a sketchbook and capture your own scenes of Scilly, or visit the artists at their galleries:
Artists, Studios and Galleries
Ashvale Gallery
In Lowertown St.Martins. Watercolours by Patrick Ley-Greaves, depicting local scenes and capturing the essence of the islands. Open 10.00am-5.00pm everyday except Saturday.
Telephone: 01720422544
Elm Studio
Based in Old Town, St.Mary's, a wide range of oils and watercolours by Plymouth born artist Christopher Perry. Open Monday to Friday 10.00am-5.00pm.
Telephone: 01720423329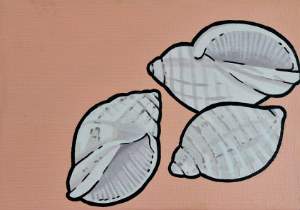 Emma Eberlein
From St.Agnes, Emma paints in acrylics in simple pop art style. Emma also creates a jewellery range from recycled plastic. Her work is displayed at the Coastguard Café on St.Agnes.
Telephone: 01720423689
Email: This email address is being protected from spambots. You need JavaScript enabled to view it.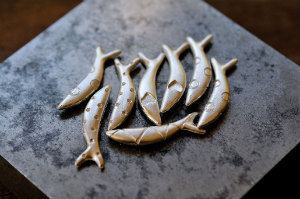 Fay Page Silver
Fay's workshop is Fred's Barn on St.Martins but her jewellery is sold from Ashvale Gallery St.Martins, The Foredeck on St.Mary's and the Bulb Shop on St.Agnes. Silver shell pendants, silver fish charms and other locally inspired jewellery pieces are all popular.
Telephone: 01720423017
Email: This email address is being protected from spambots. You need JavaScript enabled to view it.
Website: www.faypage.co.uk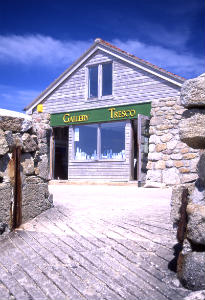 Gallery Tresco
At New Grimsby, Tresco. Gallery Tresco features visiting artists as well as locals. The gallery has a fabulous selection of paintings, sculpture, ceramics, jewellery, studio glass, clothing, prints, cards, ornaments and gifts. Exhibitions are regularly held. Open daily 9.30am-5.00pm.
Telephone: 01720424925
Email: This email address is being protected from spambots. You need JavaScript enabled to view it.
Website: www.tresco.co.uk/see/gallery
Garratt Studio
Studio 1 at Porthloo, the working studio of Sophie and Sarah Garratt. Original paintings and pencil drawings, driftwood art, and limited edition giclee prints and gift cards. Sophie has recently added seaglass and silver jewellery making to her repertoire. Open from Monday Tuesday, Wednesday and Friday 11.00am- 4.00pm, Thursday until 2.00pm, Saturday 11.00am -3.00pm.
Telephone: 07884076869
Email: This email address is being protected from spambots. You need JavaScript enabled to view it.
Website: www.garrattstudio.webeden.co.uk
Glandore Gallery
Based at Porthloo St.Mary's exhibiting artist in residence Stephen Morris' high quality giclee prints, as well as lithograph prints, greetings cards, postcards and a perpetual calendar featuring the delicate watercolours of his late aunt, Nan Heath.
Telephone: 01720422535 / 422963
Email: This email address is being protected from spambots. You need JavaScript enabled to view it.
Website: www.glandoregallery.co.uk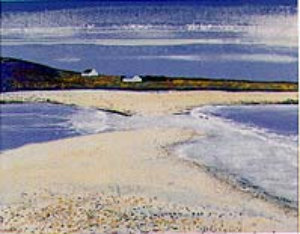 Golden Eagle Studio
Based at Great Par, Bryher. Richard Pearce's working studio and gallery housed in a converted gig shed on the beachfront. Sweeping beaches, sparking sea and shimmering reflections are depicted in the cards, prints and paintings on canvas. Open Monday-Saturday 10.00am-5.00pm and Sunday 2.00pm-5.00pm.
Telephone: 01720423665
Email: This email address is being protected from spambots. You need JavaScript enabled to view it.
Isles of Scilly Pottery and Studio
Based at the Garrison, the working pottery of Humphrey and Helena Wakefield and offering useful and decorative ware in ceramic, as well as Helena's oil paintings. Open Monday to Friday 9.00am-12.00pm.
Telephone: 01720422741
John Bordeaux Pottery
Based in Old Town, handmade ceramics from fine porcelain. Bird studies, creative sculptures and hand thrown pots. All made on the premises. Open Monday to Friday 10.00am – 4.30pm and Saturday 10.00am-12.00pm.
Telephone: 01720422025
Middle Town Gallery
In Middle Town, St.Martins. Contemporary art and crafts workshop and gallery with original prints, paintings, sketches, jewellery and pottery created on the islands. Paper, print making and drawing workshops are also offered. Open Monday to Friday 10.00am – 5.00pm and Sunday 11.00am-4.00pm.
Telephone: 01720422521
North Farm Gallery
On St.Martins, in a converted barn at Highertown. Prints, cards, books, crafts and jewellery from different local artists. Open 9.30am-4.30pm and 6.00pm-10.00pm.
Telephone: 01720423028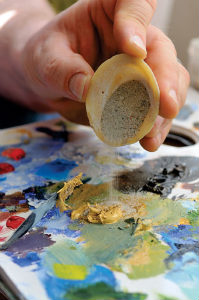 Old Town Studio and Gallery
Based in old Town, Chris Smith works with watercolours, oils and pastels loosely categorised as figurative, abstract and monotone. Open Monday to Friday 10.00am- 5.00pm.
Telephone: 01720423358
Email: This email address is being protected from spambots. You need JavaScript enabled to view it.
Website: www.oldtownstudio.co.uk
Peter Smith's Studio
Studio 3 at Porthloo. The majority of Peter Smith's paintings are of sea and landscapes worked outdoors, to capture the island's moving light, colour and moods. Open Monday to Saturday 11am-3pm.
Telephone: 01720422813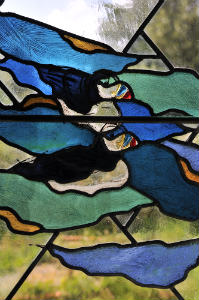 Phoenix Stained Glass Studio
Opposite Porthmellon Beach, a wide range of arts and crafts are on sale but the studio also holds workshops including glass making and decorating ceramics and fabrics. Oriel Hick's glass making is evident around the islands such as in Bryher church's stained glass windows, but at the studio you will find jewellery, bowls and ornaments. Imogen Bone also displays her landscape and flowers in oils here. Open Monday to Friday 10.00am-12.30pm and 1.30pm-5.00pm and Saturdays 10.00am-12.30pm.
Telephone: 01720422900
Email: This email address is being protected from spambots. You need JavaScript enabled to view it.
Website: www.phoenixstainedglass.co.uk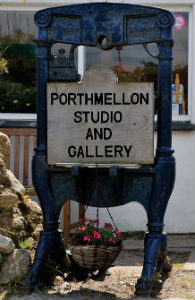 Porthmellon Studio and Gallery
Steve Sherris' base at Porthmellon, where he produces art in oils, pastels and acrylics. Steve adds island sand to the paint and likes to paint outside as much as possible. Open Monday-Saturday 10.00am-5.00pm.
Telephone: 01720422722
Website: www.stevesherris.com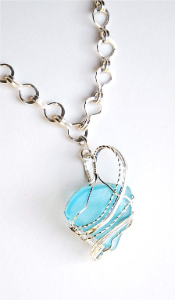 Rebecca Smith Jewellery
Based on St.Agnes Rebecca Smith crafts jewellery from silver wire using Scillonian shells, glass and pebbles. Available at the Bulb Shop, St.Agnes and Hell Bay Hotel on Bryher.
Telephone: 01720422056
Email: This email address is being protected from spambots. You need JavaScript enabled to view it.
Website: www.rebeccasmithjewellery.co.uk
Rocky Hill Studio
At Rocky Hill off Telegraph Road, Jo Probert's soft pastels are bright bold and beautiful landscapes of Scilly.

Telephone: 01720423196
Email: This email address is being protected from spambots. You need JavaScript enabled to view it.
Website: www.scillyonline.co.uk/joprobert
Rosehill Studio
Based at Rosehill, paintings and souvenirs from twins Patsy and Janet Swanborough. A bird's eye painting of Hugh Street and the cats in windows collection are the notorious examples of their work. Opening times variable, please phone for details.
Telephone: 01720422266
Email: This email address is being protected from spambots. You need JavaScript enabled to view it.
Website: www.rosehillstudio.co.uk
Susan Woof Gallery
Studio 4 at Porthloo displaying handmade bead necklaces, earrings and bracelets. Open from 10.00am-1.00pm everyday except Friday and Sunday.
Telephone: 01720422154
Watermeadow Studios
Based in Old Town, a willow basket workshop with a contemporary selection of jewellery, textiles, pottery and ceramics as well as paintings and sketches. Flotsam and jetsam from local beaches are integrated. Open Monday to Friday 10.00am-5.00pm and Saturday 11.00am – 3.00pm.
Telephone: 01720423789