Gill Dan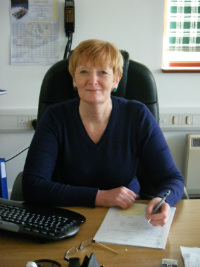 I am Gill and I have lived on the islands for over 50 years. I grew up on Tresco, went away to college and then returned to St. Mary's where I worked for 5 years. I got married and moved to Bryher 38 years ago after living for a year on a boat!
I have six children and came to work for Kathy (the founder of the company) 24 years ago. I became a partner in the company in 2006 and when Kathy retired at the end of April 2010 became sole proprietor. When I am not in the office my interests are gardening, walking and spending time with my four grandchildren.
I love the islands and hope that you will too. My favourite time of day on Bryher is my 06:30 am walk when there is no-one else around, I can walk along the beach on my own and enjoy the beautiful scenery.